Learn more about using MRD in practice from leading experts
As treatments for hematological malignancies become more effective, the need for more sensitive testing arises.
Listen to experts from across the globe presenting data and discussing the latest developments in MRD measurement.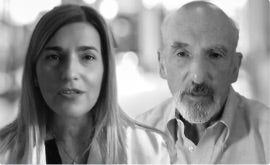 ESH Multiple Myeloma Online Meeting 2020
Presenting Multiple Myeloma: Toward the Implementation of MRD in Clinical Practice and discussing the value of MRD as a clinical endpoint:
Watch now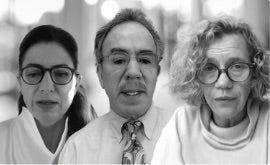 ESH CLL Online Meeting 2020
Talking about the utilization of MRD assessment in the clinical management of chronic lymphocytic leukemia (CLL) patients:
Watch now
The relevance of MRD assessment in the clinical management of multiple myeloma patients
View the expert presentations and join in on the interactive case studies by selecting your choices to the poll questions.
Chapters
Dr. Lanny Kirsch, Senior Vice President of Translational Medicine at Adaptive Biotechnologies, on the prognostic values of MRD in Multiple Myeloma (MM)
Dr. Bruno Paiva, University of Navarra, on the relevance of depth of response and sustained MRD negativity in Multiple Myeloma (MM)
Dr. Karthik Ramasamy, Consultant Hematologist at the Oxford University Hospitals NHS Foundation Trust, on managing Multiple Myeloma (MM) in practice: How can MRD inform treatment decisions?
Contact Us
Make an inquiry to learn more about our products.